Life at Colyton Grammar
Back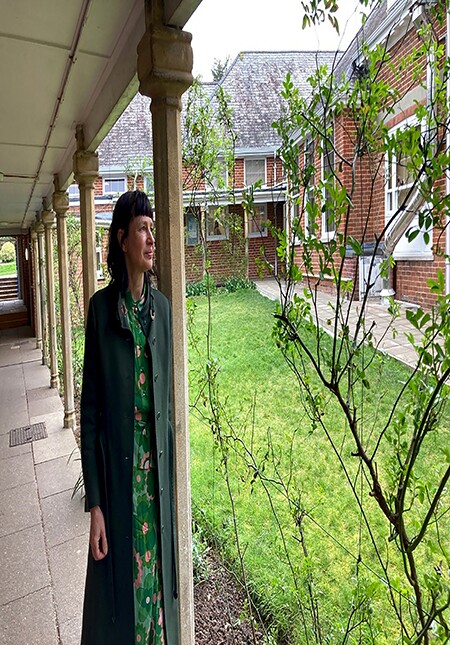 Lizzie Alumna OC2005
Lizzie Romain (OC2005)
I'm currently a full-time midwife working in the private maternity hospital The Portland (in London) but I'm hoping to retire from healthcare in the next year or so to pursue more creative endeavours in the broadcast or film industry.
I am a radio presenter for Hayes FM 91.8 with a multi-genre New Music Releases show, which is broadcast on Thursdays 1-3pm. More info at my website www.lizzieromain.co.uk
Lizzie Romain - TV Radio Presenter - +ve New Music Releases - London

Lizzie Romain is a Radio Presenter for Hayes FM 91.8. Her show introduces the best new artists and music releases to date! Tune in Thursdays 1-3pm for '+ve New Music Releases with Lizzie' and hear top new tracks before they hit the mainstream. Music Interviews! Artists' Intros to their New Releases! Music Commentary!

www.lizzieromain.co.uk
You will also catch me in the background of film and TV. I've been involved in over 70 productions in the last five years as a Supporting Artiste. The best experience was being on set for the film 'Bohemian Rhapsody,' but I've also been in the Queen Vic on Eastenders, a visitor in Holby City, an elf midwife in 'The Witcher,' and I currently appear on the NHS 1000 lives recruitment advert on TV.
What's my favourite memory of CGS?
Oh there are so many!! My favourite lesson was History or Government and Politics with Mr Gregson and Mr Harris, as they always made the lessons really fun. It was when Barrack Obama was running for the US presidency, so it was a really interesting time to be learning politics! Both teachers really brought the subject to life! I'll always remember History lessons learning about the Wild West and we were allowed to wear cowboy hats all lesson! (I really hope this still happens!)