Our Sustainable School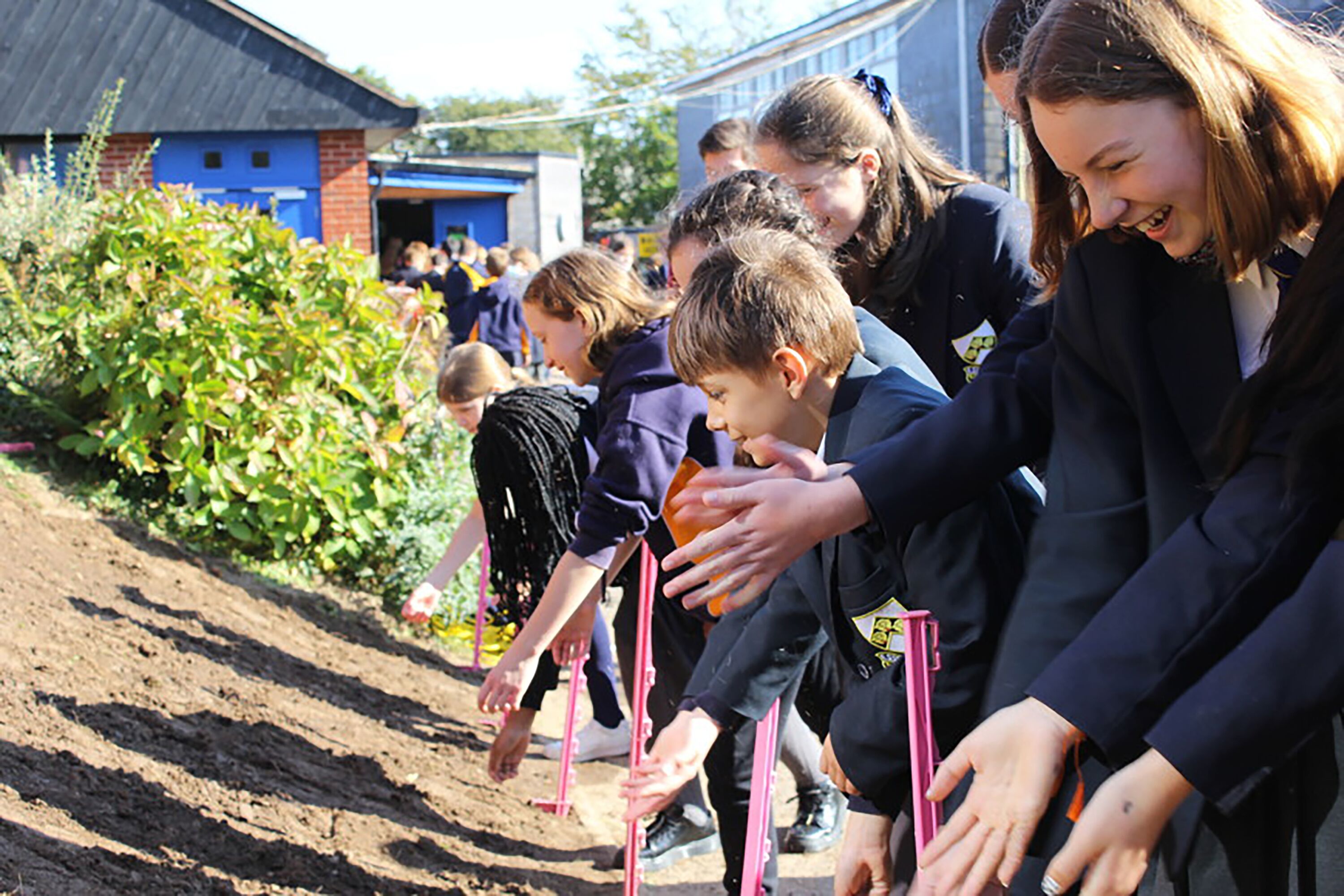 As a society, we have become increasingly aware of environmental issues, climate change and the need to create a more sustainable future, and young people have helped to raise awareness of the challenges we face.
We believe that Colyton Grammar School has a crucial role to play in achieving environmental sustainability because we can help our students to understand the world around them and to develop skills and attitudes that will enable them to live fulfilled lives as responsible citizens.
Following COP26 in April 2022, the Department of Education (DfE) released their Sustainability & Climate Change Strategy for Education, envisioning the UK as the world-leading education sector in sustainability and climate change by 2030.
The strategy has four aims:
Excellence in education and skills for a changing world
Net Zero
Resilience to climate change
A better environment for future generations
At Colyton Grammar School, we believe that environmental sustainability is a challenge that all societies face during the 21st century. Our pupils are entitled to an education that equips them with knowledge, values and skills that will enable them to think critically about the climate change situation and increase their capacity to solve the problems that they will encounter in their lifetimes. Our school/trust's approach to environmental sustainability encompasses all aspects of school life, learning and management. In our work to improve our school sustainability, we are working on the DfE strategy and using the 4 C's method shown below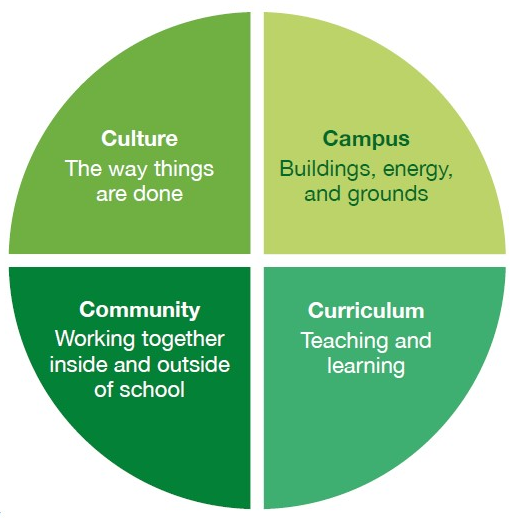 We have already made great progress but are fully aware of the need for further future developments. Some of the initiatives that we have already implemented are highlighted below
Sustainable Culture at Colyton Grammar School
Sustainable Campus at Colyton Grammar School
Sustainable Community at Colyton Grammar School
Student learning in our local outdoor environments such as Seaton Wetlands, Horriford Woods and Seaton Coast
Students working together to plan and implement change with projects such as the Zero Carbon club
Leader of outdoor education

Sustainable Curriculum at Colyton Grammar School
Environmental sustainability embedded across the curriculum
Students are consulted on environmental issues and the subject of sustainability in the school forum
Students are given many opportunities to learn outside of the classroom
Students learn about food production and nutrition
PSHE on environmental issues and sustainable lifestyles
Careers advice including green careers